Important:
You need to have Divi Subscription from Elegant Themes.
To start, you must have your WordPress website installed and set up.
Now that you have your WordPress website setup let's proceed to
Create a page and name it whatever you desire
Included:
Upon purchasing this layout pack, you will receive a zip file containing a " .json" file and " .txt file" with Information and License.
Step by step guide:
1. Unzip the downloaded zip file on your computer.
2. Create a post or page if you have not created one already
3. Enable the Visual Builder.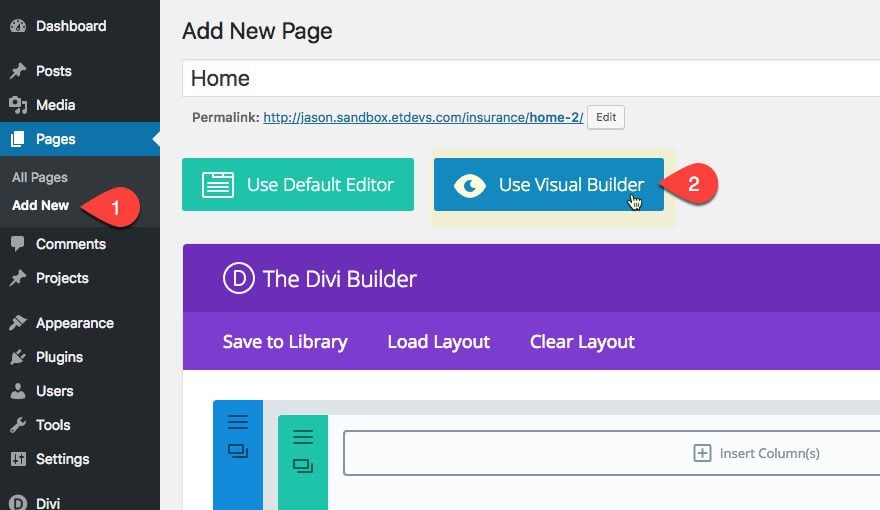 4. Import the .json file onto the post/page with Visual Builder. Navigate to your Divi > Divi Library page and then click the "Import & Export" button. This time you will need to click the "Import" tab to reveal the import options.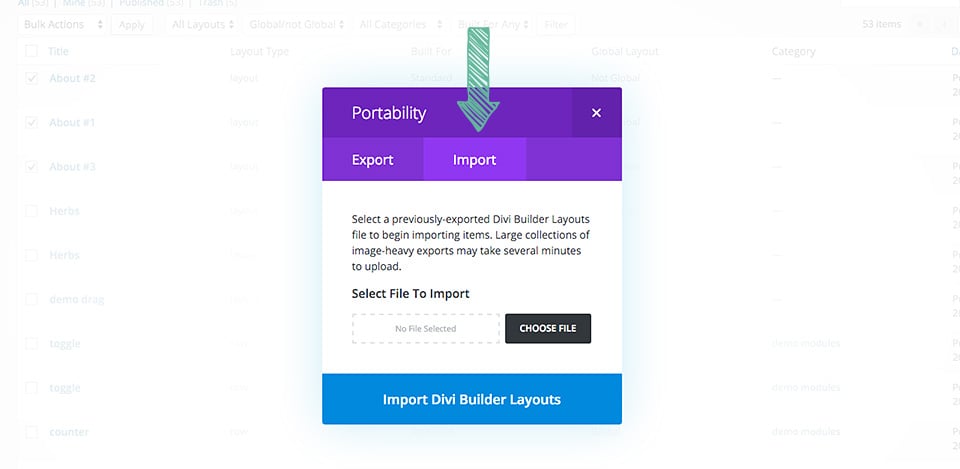 5. Now choose or go to the unzip JSON file
6. Wait patiently while the JSON file is being imported.
Live Demos
Click the links below to see a live demo for each of the layouts included in the pack.